Special premiere screening announced for EAP startup Gorilla Tree Film Company's latest feature movie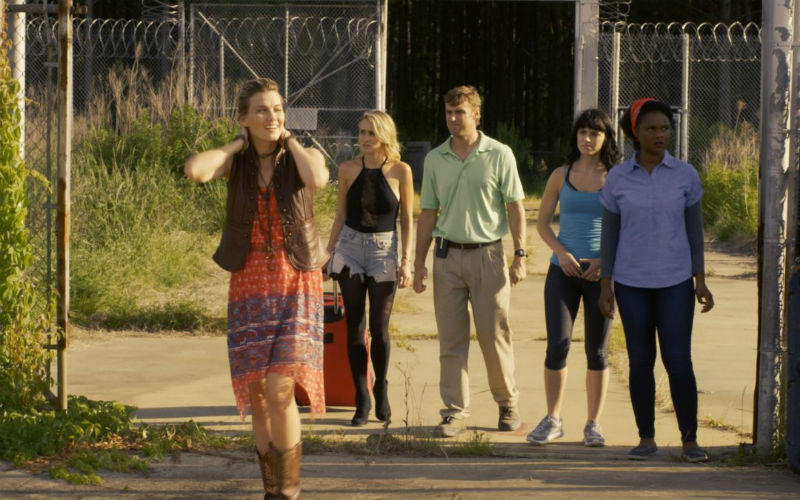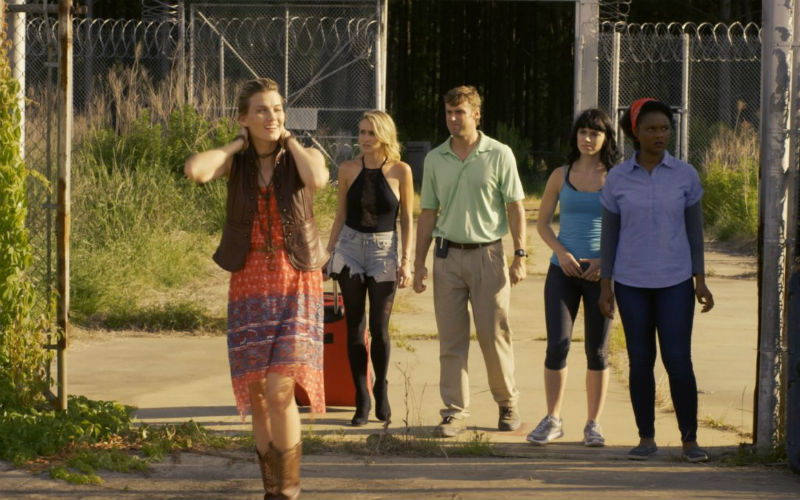 Release dates, special screening announced for Shreveport-produced movie
Shreveport, LA.— Gorilla Tree Film Company, a Shreveport-based film production company and a portfolio company of the Entrepreneurial Accelerator Program (EAP), announces the release and premiere screening of its latest feature movie, "Devil's Acid."
The one-night screening of "Devil's Acid" will be 7:30 p.m. Jan. 16 at Robinson Film Center, 617 Texas St. in downtown Shreveport. Tickets may be purchased at www.robinsonfilmcenter.org.
View the trailers on YouTube
"Devil's Acid" was created in a cult classic B-movie style. The horror-meets-comedy takes audiences on an adventure of hilarious plot twists and nail-biting adventures.
The film is not yet rated, but recommended for mature audiences only. The runtime is approximately 88 minutes.
A Q&A will follow the special screening with panelists Garrett Kruithof (writer/director/actor), Eric Gibson (actor/writer/producer), Jonathan Kudabeck (producer) and Drew Rin Varick (actor).
"Devil's Acid" co-stars Garrett Kruithof ("Deepwater Horizon"), Drew Rin Varick ("American Horror Story"), Kim Ormiston and Misty Ormiston ("The Hunger Games: Mockingjay – Part 2"), Ashley Dulaney ("The House Sitter") and more.
A pre-release party for "Devil's Acid" will be 5:30 p.m. to 7:30 p.m. Jan. 11 at Red River Brewing Company, 1200 Marshall St. in downtown Shreveport.
Attendees who pre-order an iTunes download of "Devil's Acid" will receive a free beer courtesy of the filmmakers and a "Devil's Acid" mini poster. Purchased copies of the "Devil's Acid" DVDs will be signed by the director and cast members at the Robinson Film Center screening.
"Devil's Acid" will be available for download Jan. 15 on Amazon, iTunes, Google Play, Xbox, Sony PlayStation and other platforms. DVD copies will be available for sale on Amazon.
The film is available for pre-sale on iTunes for $9.99 until Jan. 15. The regular download price will be $14.99.
"Devil's Acid" was primarily filmed at Forcht-Wade Correctional Center, a closed prison in Keithville, LA. Additional filming occurred around the Shreveport-Bossier City area.
For more information, visit www.devilsacid.com and www.gorillatreefilms.com.
Find us on social media: www.facebook.com/DevilsAcid/
ABOUT GARRETT KRUITHOF
Garrett Kruithof is a director, actor and acting coach in northwest Louisiana. A graduate of Northwood High School, Garrett Kruithof was born in Shreveport and raised in Mooringsport, Louisiana. Kruithof played opposite Emmy Award winning actress Alfre Woodard ("Luke Cage," "Desperate Housewives") in "Memphis Beat." He's had recurring roles in "Magic City" and "True Detectives." And the actor took on the role of Karl Kleppinger Jr. in the 2016 feature film, "Deepwater Horizon."
Kruithof is the owner and instructor of Northwood Acting Studio, operating out of Millennium Studios in Shreveport. www.northwoodactingstudio.com
ABOUT GORILLA TREE FILM COMPANY
Gorilla Tree Film Co is a northwest Louisiana based turnkey film studio. The company specializes in producing and distributing feature films, with an emphasis on selling to niche markets while also providing rental and production services. Gorilla Tree Film Co is a portfolio company of the Entrepreneurial Accelerator Program (EAP). www.gorillatreefilms.com
About Us
The Entrepreneurial Accelerator Program (EAP) helps create wealth for entrepreneurs by analyzing viable ideas and products, matching them with informed investors, and nurturing them toward rewarding markets.