Entrepreneurial Accelerator Program (EAP) Celebrates Four Years of Operation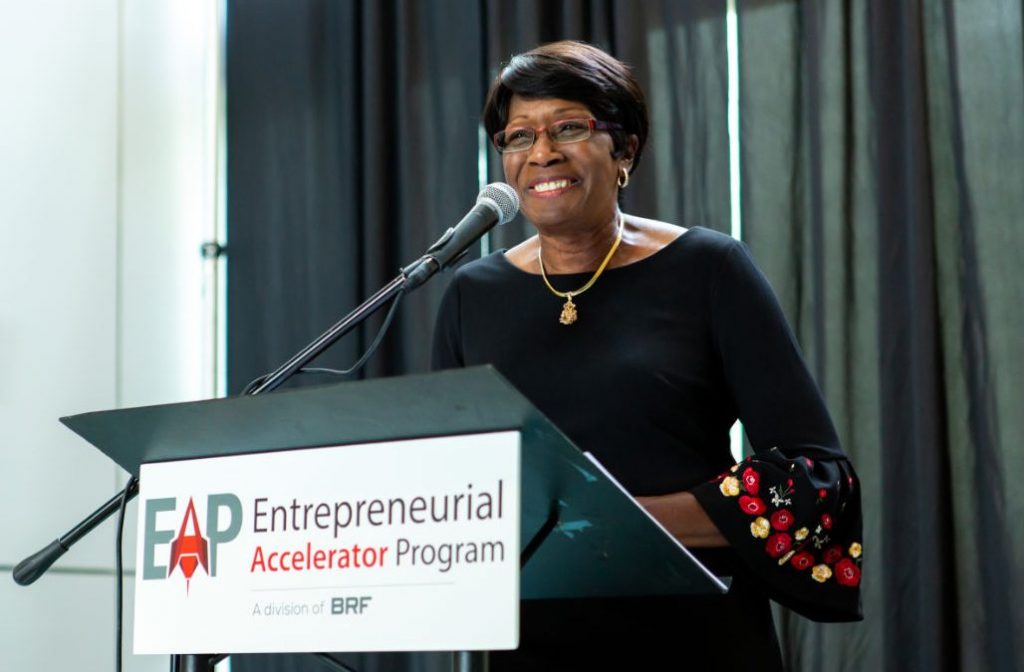 10 new startup companies added to EAP's Wall of Entrepreneurial Achievement
BRF's Entrepreneurial Accelerator Program (EAP) celebrated its fourth year of operation and successful launch of local high growth startups with the addition of 10 new startup companies to its Wall of Entrepreneurial Achievement.
EAP installed the wall at Intertech 1 in Shreveport and hosted an unveiling with an original 13 portfolio companies two years ago in a community celebration with representatives from the City of Shreveport and Caddo Commission.
In EAP's fifth year, the wall now showcases 34 local startups that have reached milestones to launch in Caddo Parish.
EAP is an economic development initiative and partnership between BRF, the City of Shreveport and the Caddo Parish Commission to launch and grow startups locally to diversify the regional economy and grow the area's tax base through job creation and new industry.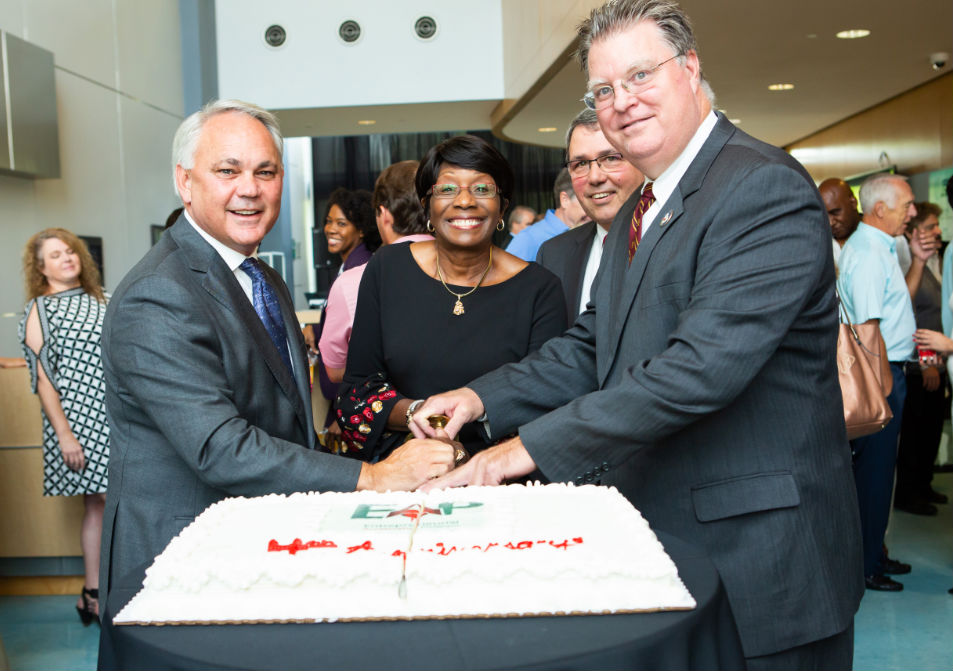 Companies on the EAP Wall of Entrepreneurial Achievement are those EAP has helped launch and grow locally in Shreveport and Caddo Parish.
"In four years we've helped over 210 companies that needed startup services and tools they could have left the market to find, but thanks to the partnership we've developed and a growing network of support for entrepreneurs, these companies can launch here in Northwest Louisiana," said Dave Smith, EAP Executive Director. "There are dozens more companies in the pipeline that we hope to add to the wall once they officially launch here."
In four years, EAP has screened 624 companies to discuss business plans, growth potential and interest in launching in Northwest Louisiana. Smith and the EAP team of financial analysts provide startup services, which include market analysis, development of business plans, financial analysis and modeling. More than 120 new jobs are associated with EAP startups. The EAP portfolio companies have received more than $64 million in funding and capital investments from North Louisiana and around the United States.
"Northwest Louisiana has the components for startup success. Chiefly these are startup services like those offered by EAP, access to certified angel investors or other funding and a pipeline of ideas. I congratulate the EAP team on their hard work to help these companies to launch and commend the entrepreneurs who were added to the wall today." said John F. George Jr., M.D., President and CEO of BRF.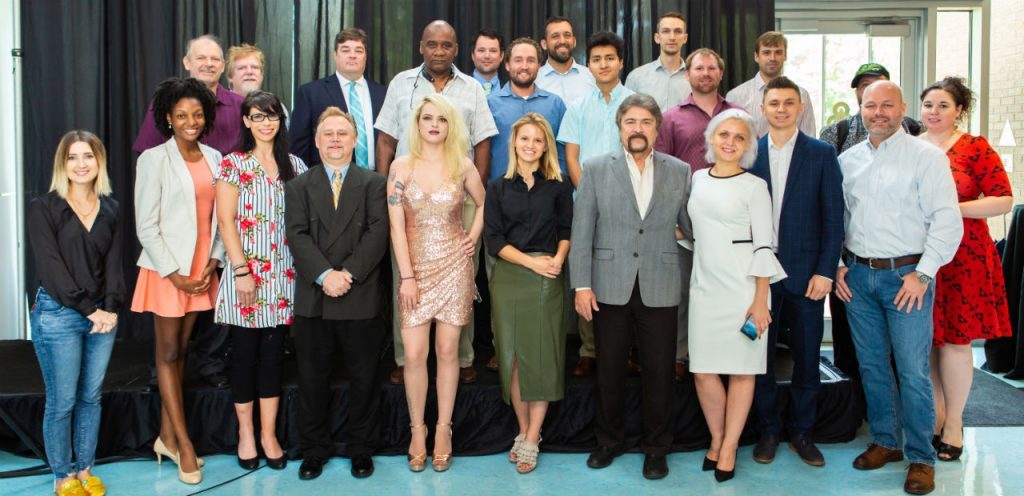 EAP Wall of Entrepreneurial Achievement 2018 Startups
1) OleoLive – A biotechnology company producing olive oil-extracted Oleocanthal for
research and consumer products to address inflammation and disease
CEO: Kiley Grant
2) Tomakk – Tempered glass solutions for residential and commercial glass installers
Co-Founders: Clay Hargett and Scott Hoffman
3) Asteri Networks – Web-based entertainment media network company
CEO: Steve Gray
4) Louisiana New Product Development Team – Product design, development,
prototyping and marketing solutions company
Co-Founders: Konstantin Dolgan, Ph.D., and Onega Ulanova
5) GeoCareer – Oilfield training products to emulate human trial and error learning
process within a safe, simulated environment
Co-Founders: Gerry Raabe and Dr. Dale Newton
6) SaniKleen – Chemical company with a residual self-sanitizer hospital-grade
disinfectant to reduce deadly secondary infections in healthcare and public settings
Founder and CEO: Michael McCullough
7) SpheroFill – Innovative medical products and drug delivery platforms with an initial
focus in a novel injectable tissue filler for use in the larynx
CEO: Dr. Paul Weinberger
8) Winifred's Dancewear – Locally owned, uniquely styled dancewear to help dancers
stand out among competitors
Owner: Kenya W. Ross
9) Golden Ticket Studios – "Binge-worthy" film content production studio with a
community-centric business model President: Glen Grefe
10) Hope Pharmacy – Northwest Louisiana's sole medical marijuana pharmacy
Co-Owners: Jennifer Boudreaux, Doug Boudreaux and Chris Whittington
About EAP
The Entrepreneurial Accelerator Program was created to diversify the regional economy, grow jobs and expand the area's tax base by providing services to innovative startups that have high-growth potential.
EAP analyzes the viability of ideas and products, matches them with informed investors and nurtures them through the critical steps toward market.
EAP provides a suite of services to build sustainable and profitable companies in Northwest Louisiana while stimulating economic development and enhancing the regional innovation entrepreneurial ecosystem.
About Us
The Entrepreneurial Accelerator Program (EAP) helps create wealth for entrepreneurs by analyzing viable ideas and products, matching them with informed investors, and nurturing them toward rewarding markets.